Small and Medium Businesses
Sign up to Business Online for a range of online services to help you manage your energy information.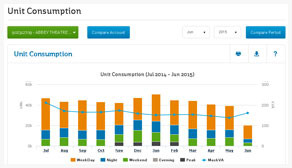 Large Energy Users
Business Online offers a wide range of online features for large businesses to manage their energy consumption and billing data.
New Business Customers
When your business is saving money and energy, you are winning, talk to us at Electric Ireland & we'll show you how and where you can save.